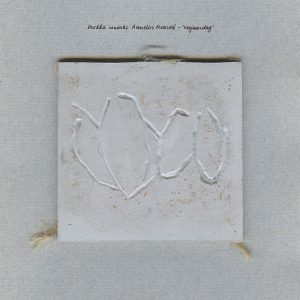 A1 .Like Yesterday
A2. Common Ground
A3. I will lock you
A4. 7
A5.Like Yesterday (cello return)
A6.Have you heard?
'ART VINYL' edition of the album, limited to 250 copies.
SIDE A = 22min. EP
SIDE B = screen-print of Annelies' handwritten liner notes…
full color jacket printed on recycled card stock w/ insert and download code printed on graph paper.
all songs written by Annelies Monseré, reworked by Drekka.
guest musicians on this album: Jessica Bailiff, Nathan Amundsen (Rivulets), Ellen Evers (Puddle Parade), Nathan & Justin Vollmar.
released may 27th 2016
Bluesanct (inri 080 )/ Red Frost Industries (INRI080 / RFI 000 000 007)